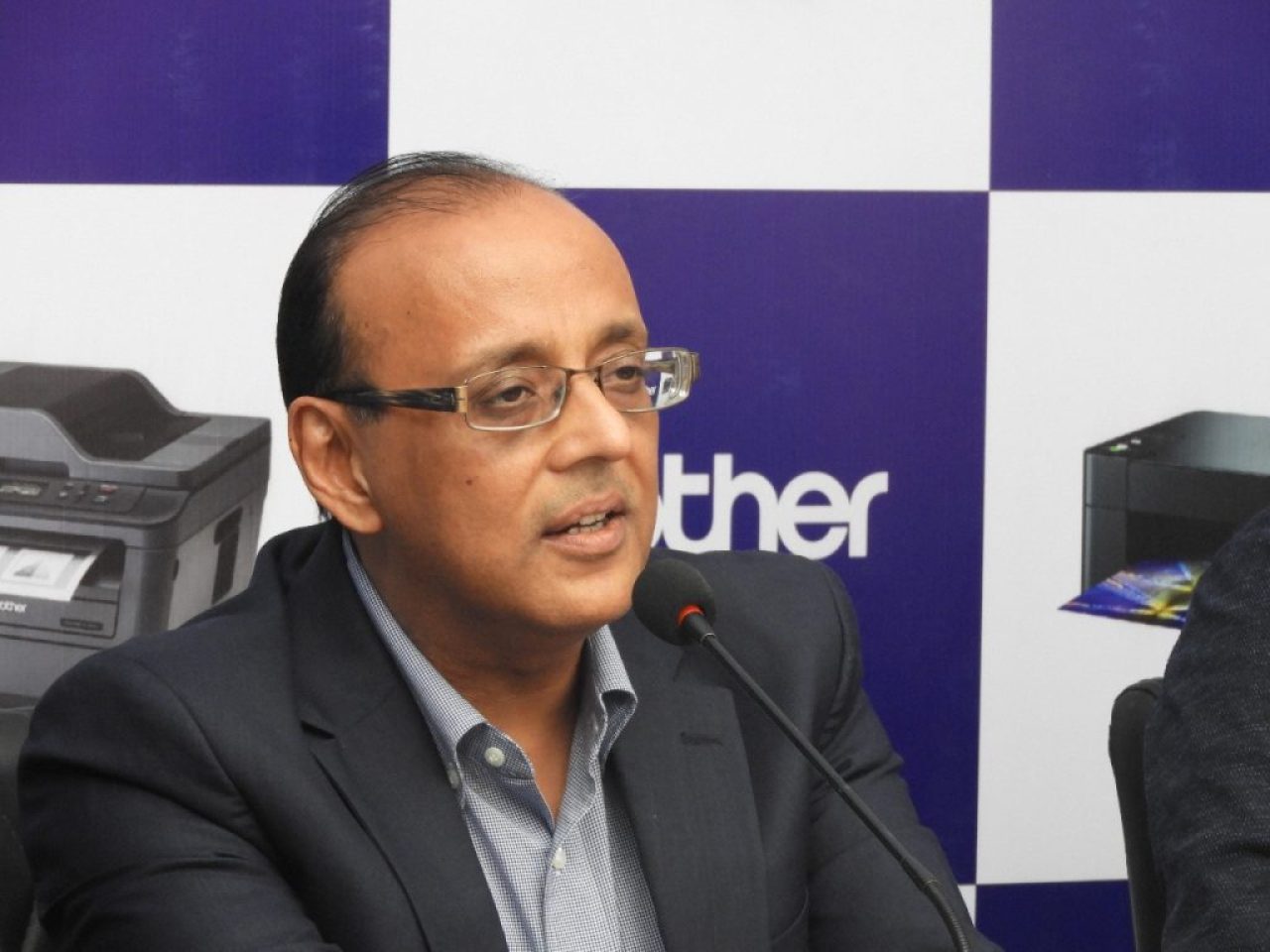 Over the course of 15 years, Brother has become a well-established printing solutions brand in Nepal. Brother has a wide range of printers that are known for their quality, durability and affordability. Sagar Group has been the authorized distributor of Brother in Nepal. The partnership between the two companies has become stronger with the opening of the Brother Experience Center in Kathmandu on November 2. 
Amit Ali, Sales Director of Brother Middle East, Africa and South Asia was in Nepal for the inauguration of the Experience Center. Sakshi Srivastav asked him about the idea behind opening the experience center, Brother's market growth, the latest features in Brother printers and the expansion plans for Nepal.
What is the purpose of your visit? 
I have been overseeing Brother's business in Nepal for the last 15 years. I initiated this business venture in collaboration with Sagar Group. The primary objective of my current visit is to assess and comprehend the Nepali market, along with gaining insights into our customers' needs. Additionally, the purpose of this trip is to inaugurate the "Brother Experience Center". This is also my first opportunity to observe the status of the Brother brand in the Nepali market after the COVID-19 pandemic.
How has been the partnership between Brother and Sagar Group? 
We have been in partnership with the Sagar Group since the launch of Brother printers in Nepal 15 years ago. Initially, it was quite challenging as the Brother brand was not well-recognized in the market. However, after 15 years, Brother has gained substantial recognition in the printing business, and we now rank among the top 3 brands in this sector. When it comes to the Sagar team, they are extremely dedicated and high-spirited. Their youthful enthusiasm aligns perfectly with the ethos of our company. They have represented the Brother brand exceptionally well, and we are genuinely pleased with our 15-year journey. We eagerly anticipate the future ahead.
How is the Nepali market for Brother? 
The Nepali market poses significant challenges. Customers in this market are highly price-conscious. Given that Nepal is a developing economy, people here naturally seek value for their money. Brother products are renowned for their quality, reliability, and user-friendliness, making them a desirable choice. Hence, it is imperative for us to strike the right balance in delivering value to the customers in this market. While it is indeed a challenging task, we have been fairly successful in achieving this balance so far, and our aim is to persist in doing so.
How is the market of Nepal compared to other markets? 
As I mentioned earlier, the local population here seeks value for their money, and due to the relatively lower income levels, cost-saving is a priority. In the context of printers, one significant factor is the cost of ink. In this country, people tend to opt for more affordable ink options rather than high quality inks. This is a notable difference. Additionally, Nepali consumers tend to use their machines for extended periods because these machines are known for their durability. I have seen machines in the market today that were sold approximately 10-12 years ago, and they are still being repaired. This longevity in product use is a common trend, reflecting the universal preference for high-quality, long-lasting products among customers across various countries.
Any business expansion plans in Nepal? 
In the broader context of the printing market, it is currently on an upward trajectory. Naturally, there was a significant setback during the COVID-19 pandemic. However, over the last two years, the market has steadily recovered. Over the next year, we have ambitious plans to introduce an entirely new lineup of products. We are set to refresh our entire product range for the Nepali market, and our customers, as well as the media, will witness a rejuvenated Brother within the next twelve months. Our goal is to revitalize and invigorate our market, and I am optimistic about the results.
 What sets Brother printers apart from other brands?
Brother is a Japanese company with a remarkable 115-year history. We have a rich legacy of manufacturing high-quality, reliable, and user-friendly products. Brother was a pioneering force in introducing the first table-top multifunction machine, which was a resounding success. Since then, our focus has remained on creating products that are not only easy to use but also synonymous with high quality and reliability.
In the upcoming years, we are also committed to integrating sustainability into our product development. Our future products will be designed to minimize the use of virgin plastics and prioritize longevity, contributing to our commitment to environmentally responsible practices.
How is the global presence of Brother? 
Brother, headquartered in Japan, maintains approximately 55 offices across the globe. I am currently based in the Dubai office and serve as the Head of Sales for the Middle East, Africa, and South Asia regions, encompassing a total of 25 countries. Our extensive reach extends to multiple manufacturing facilities located in various countries worldwide. We employ more than 50,000 individuals from diverse nationalities, firmly establishing Brother as a substantial, diversified, and global corporation.
What is the idea behind the Brother Experience Center? 
The concept of the Experience Center isn't entirely new; our first such center was opened in 2009. However, we recognized the need to elevate this concept to the next level. 15 years ago, printing was vastly different from what it is today. Today, printing is characterized by cloud-based, app-based, and mobile printing, which were not prevalent back then. These innovations represent new concepts that we are eager to showcase to our partners, end customers, and the media. We wanted to establish a space where we could vividly demonstrate the future of printing.
This led to the inception of the Experience Center. As we explained during the inauguration event yesterday, the future of printing isn't restricted to personal computers (PCs) but extends to printing from any device. To truly appreciate this transformation, there needed to be a dedicated place for people to witness it firsthand. The Experience Center serves as that space, allowing our end customers, partners, and the media to visit, observe, and experience the latest technological advancements in the world of printing. 
 What are the latest features of Brother products? 
Brother products offer excellent value for money. Brother products are highly robust, and it's remarkable to see machines that are still in use even after 12-13 years in the market, with customers occasionally sending them in for repairs and reusing them.
Regarding our product range in the Nepali market, we offer A4 laser printers, a variety of scanners, ink tank technologies, labeling printers, and electric sewing machines. Our new product range boasts high-capacity in-box toner. We're also emphasizing the ink tank technology, which proves very beneficial for students and home users. When you purchase one of these machines, you receive 7500 pages of black ink and 5000 pages of color ink in the box. This means you won't need to purchase ink for 2-3 years after buying the machine, a concept tailored to the needs of home users and students who require printing at home.
For corporate clients, we will introduce a new 50 ppm (pages per minute) machine, slated for launch in January in Nepal
 How is the aftersales service in Nepal? 
At present, Sagar Group serves as our authorized distributor and service provider in Nepal. They operate both a service center and a call center, offering customers the convenience of reaching out for support. These service centers are located not only in Kathmandu but also in various other cities, ensuring accessibility for customers across different regions. Customers can reach out to Sagar Group at any time to address inquiries and technical issues.
Any message to our readers. 
I would suggest considering Brother printers if you are in need of high-quality and reliable products designed for long-term use. We are proud to offer excellent aftersales support and warranty services, you can contact Sagar Group for any queries. In addition, we have recently opened an Experience Center where you can personally visit and explore our products. We encourage you to come and experience our offerings for yourself.